Discover more from Andrew Zimmern's Spilled Milk
Andrew Zimmern goes in-depth each week on food, his world travels, and stories you're never going to believe.
Spicy Artichoke Holiday Dip — and Yes, It's Vegan (or Not)
You won't believe it's dairy-free.
This dip is easy to make and can be as vegan as you want it to be. It's guilt-free and healthy, and it makes the world a better place.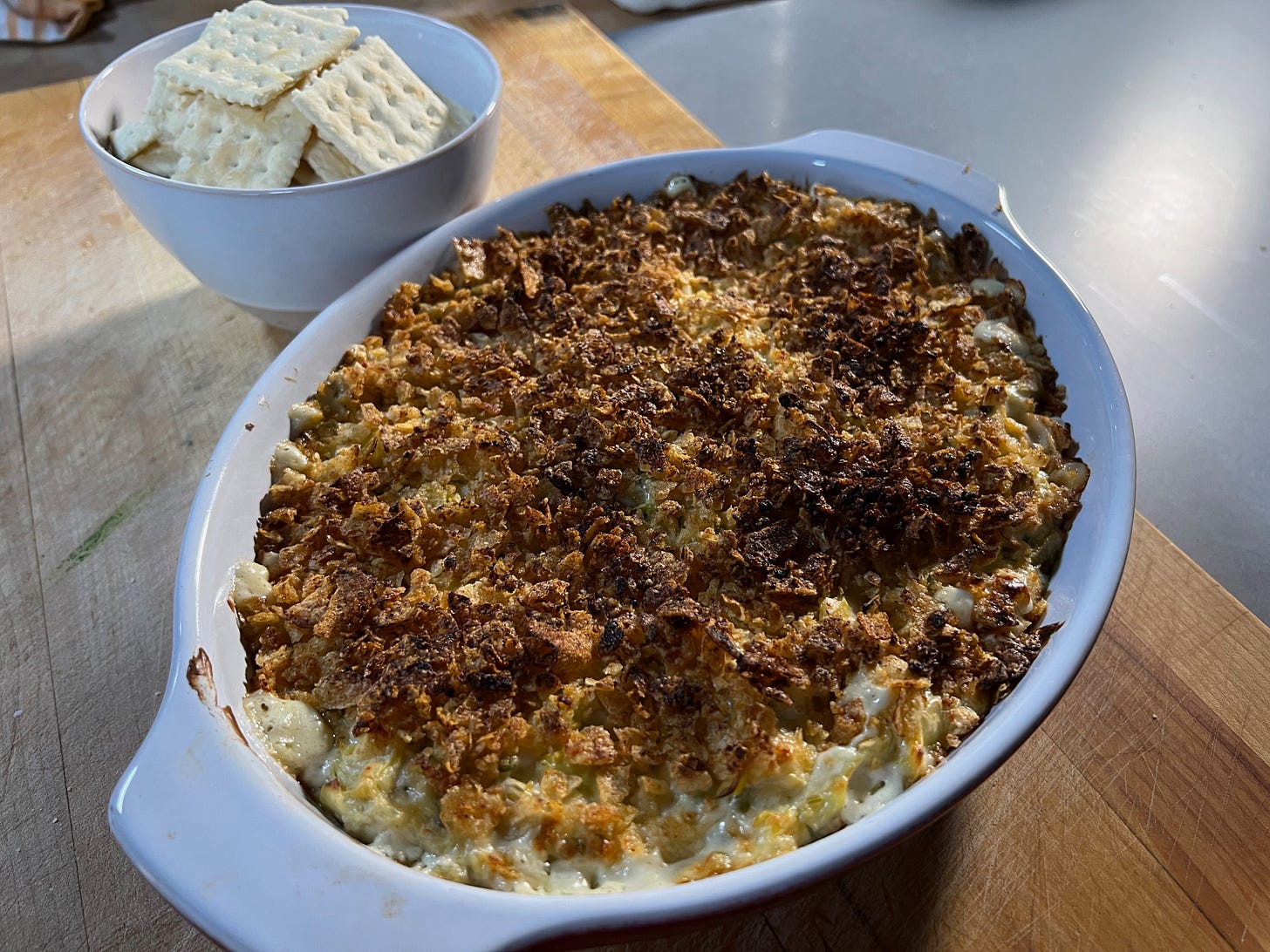 Two 14-ounce cans of quartered artichoke hearts packed in water, drained and coarsely chopped

2/3 cup vegan mayonnaise (or regular if you are OK with that)

1/2 cup grated vegan cheese (or freshly grated Parmigiano Reggiano if you are OK with that)

2 containers of Nature's Fynd Dairy-Free Cream Cheese (16 oz. total)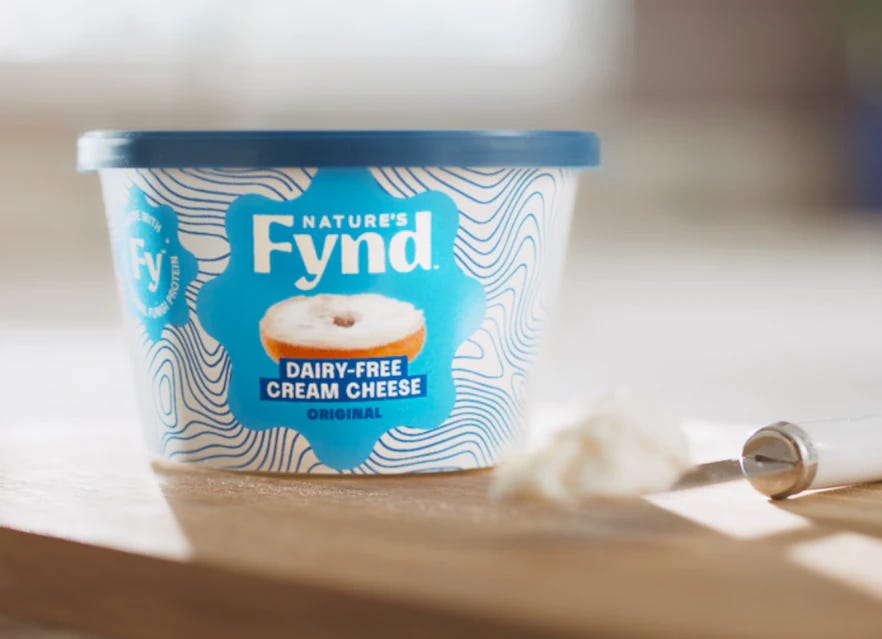 Handful of minced parsley

3 cloves of garlic, minced

1 bunch scallions, sliced thin

2 jalapeños, seeded and minced

Juice of 1 lemon

2 tablespoons Madeira

Salt and white pepper

2 cups of crumbled salt and vinegar potato chips
People ask how I do it all. The truth is, I don't. For a few dollars a month, you can support Spilled Milk and the team that makes it.
Preheat oven to 375 degrees.

In a mixing bowl, combine artichoke hearts, mayo, cheese, Nature's Fynd Dairy-Free Cream Cheese, parsley, garlic, scallions, jalapeños, lemon juice and madeira. It should be thoroughly mixed but lumpy. Season with salt and white pepper to taste.

Put mixture in a flat casserole dish large enough so that the mixture is no deeper than 2 inches. Top with the potato chips.

Bake uncovered for 20-25 minutes until bubbly and browned on top. Serve with crackers.