Discover more from Andrew Zimmern's Spilled Milk
Andrew Zimmern goes in-depth each week on food, his world travels, and stories you're never going to believe.
Ask Me Anything: Sous Vide Tips and Tricks
Also this week: Some of my favorite tapas, ideas for elevated grilled cheeses — and how to make an incredible green bean casserole.
Hello from my home. It's been a long week of travel—five cities!—and I had a lot of fun and did some cool things. Check out the Stories on my Instagram for some highlights.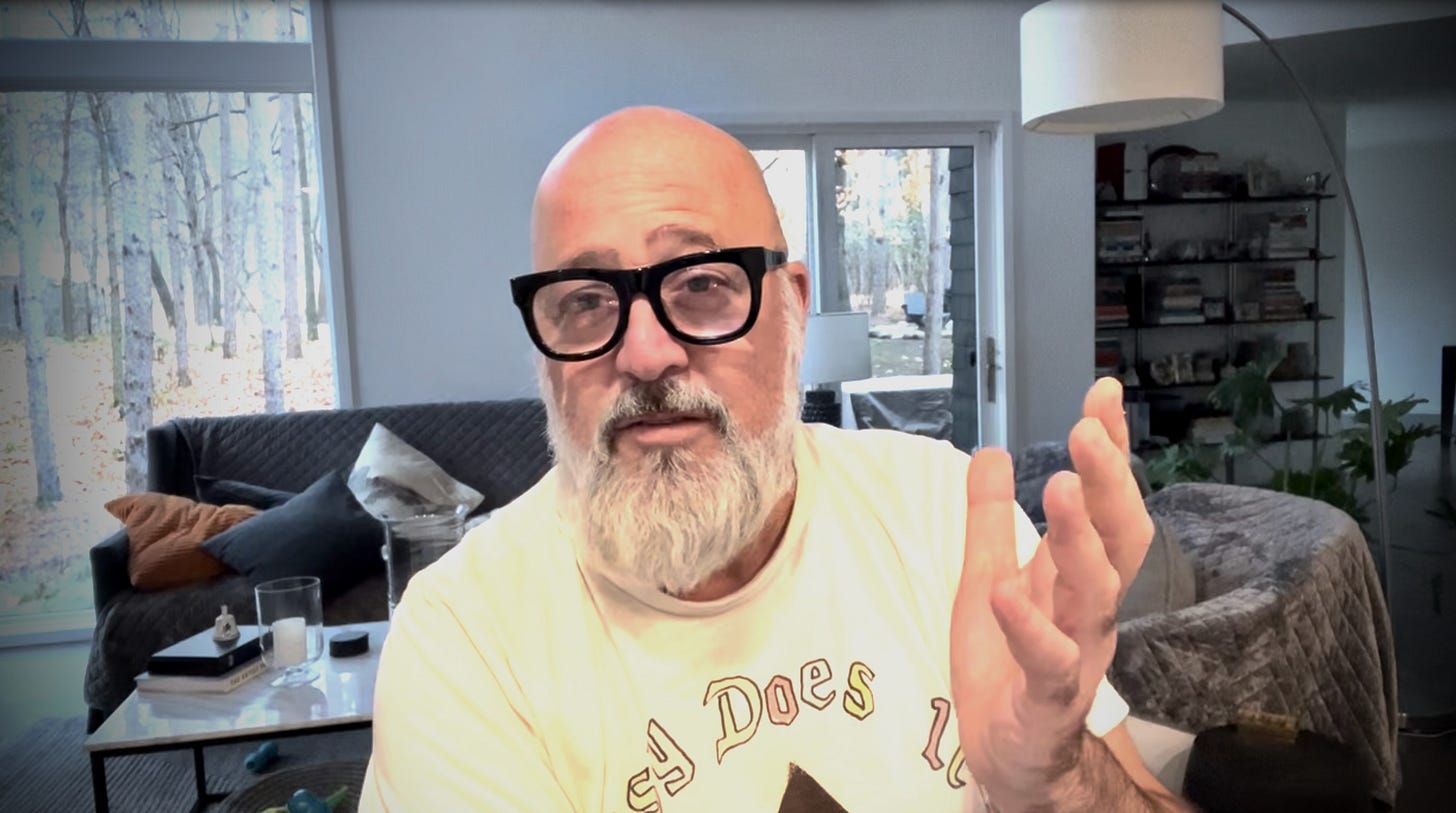 Thanks for your great questions this week. When I say ask me anything, I mean anything. In recent weeks I've talked about where to get great pho in Vietnam, how accurate The Bear is and when to use red miso or white miso. If you've got a paid subscription to Spilled Milk, you can leave questions for me in the comments below.
People ask how I do it all. The truth is, I don't. For a few dollars a month, you can support Spilled Milk and the team that makes it.
Links
• Here you can see the Balkan pastrami sandwich for sale all month at Edith's in Brooklyn alongside my short-rib borscht. All the proceeds will go to S:US (Services for the UnderServed).
• Sous vide recipes from AndrewZimmern.com, including pasta sauce!
• My tuna noodle casserole recipe and my tater tot hot dish recipe.
This week's questions
Nikki: 
A purely logistical/organizational skills question: how on earth do you keep track of what hotel room number you're in?!
Charlie: 
What is your favorite way of cooking calf tongue?
OutOfTheClosetCustoms:
How does one let meat rest and still maintain its warmth? 
Pen:
What foods do you like to cook sous vide? 
Jessica: 
What tapas do you always order to gauge how good a Spanish restaurant is?  
Mike: 
During your latest online discussion about Thanksgiving side dishes, you mentioned a green bean casserole with toasted shallot rings. It also had your version of cream of mushroom sauce. I have bad childhood memories of green beans slathered in canned cream of mushroom soup but want to try your recipe and I have not been to locate it on your website. Help please!
Kalli: 
Which Upper Midwest delicacies deserve to be known world-wide? 
Ella: 
I'll just go ahead and say it: I love a grilled cheese made with American cheese alongside tomato soup. But lately I've wanted to experiment with a slightly elevated grilled cheese. What do you recommend? 
Kayla:
Are there countries that have food that surprises you in new ways every time you visit?
Shafiq: 
In your superb Shrimp burger video you used a cooking wine in a white squared off bottle. Who makes it and can you help me get some?