Discover more from Andrew Zimmern's Spilled Milk
Andrew Zimmern goes in-depth each week on food, his world travels, and stories you're never going to believe.
Ask Me Anything: Which Country Has the Tastiest Tarantulas?
Also this week: Great places to eat in Portland, Maine; mouthwatering pho in Hanoi — and my recommendations for the kitchen equipment you should register for.
Hello from New Orleans, where once again I'm doing my weekly Ask Me Anything video from a hotel room. Thank you for the terrific questions this week!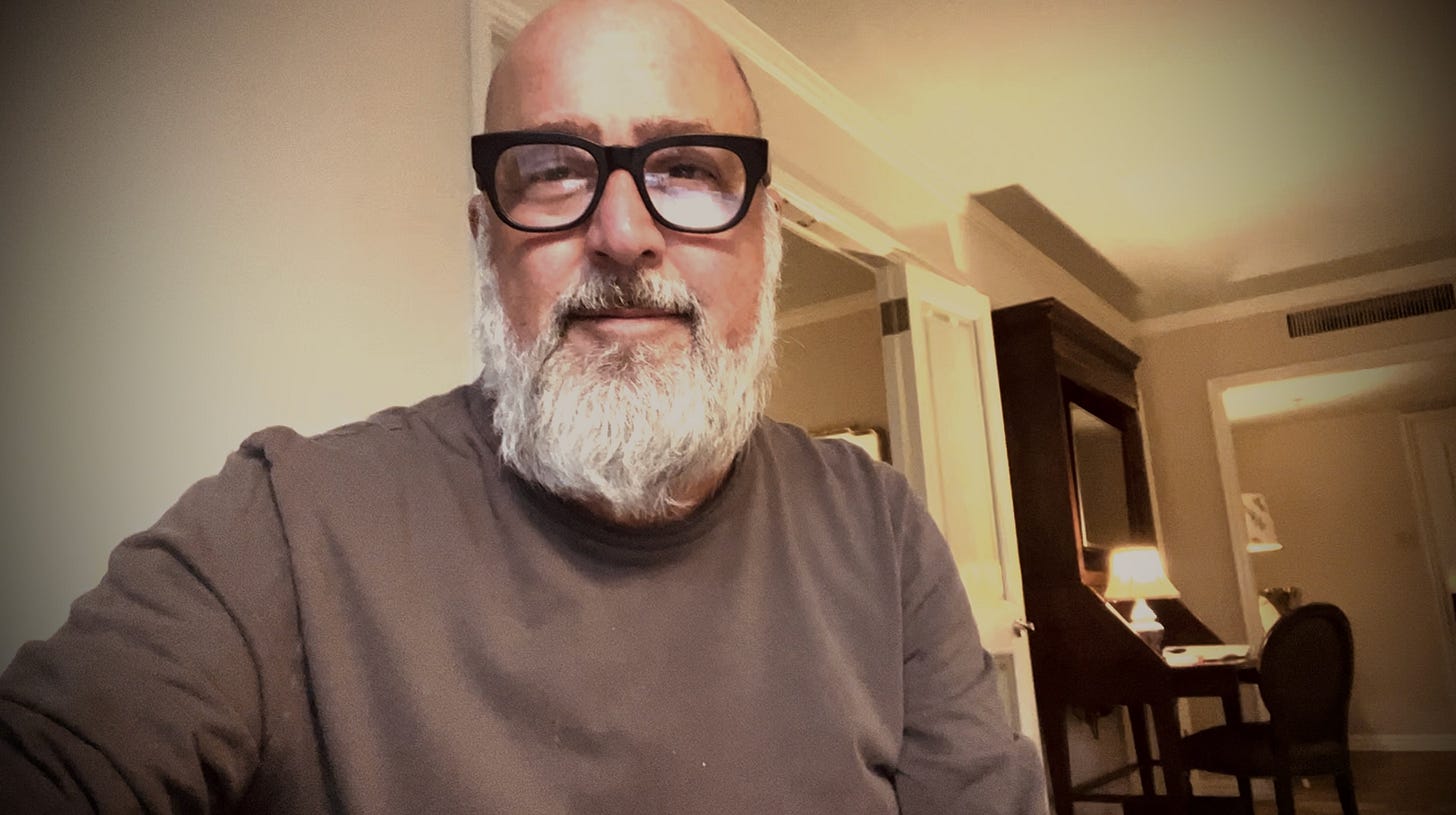 As you will see when you watch this week's video, this really is an ask me anything feature. In previous weeks, I've talked about my crab cake recipe, how to cook hen of the woods and some of the coffee I make at home.
People ask how I do it all. The truth is, I don't. For a few dollars a month, you can support Spilled Milk and the team that makes it.
Links!
• Portland, Maine, dining recommendations: Standard Baking Co.; Fore Street; The Porthole; Day's; Eventide; Twelve; Bar Futo; Regards; Wayside Tavern; Ugly Duckling; Island Creek Oysters' The Shop; Yosaku; Scales; J's Oyster; Leeward; Duckfat; Izakaya Minato.
• Great pho in Hanoi: Phở Gia Truyền; Pho Thin; Pho Suong; Phở 10 Lý Quốc Sư.
• Shopping: Sterling Caviar. Korin. Greg Wade's Bread Head.
• Make sure you read: Laura McKowen on Matthew Perry.
This week's questions
Niki: 
I'm getting married next summer and starting to think about what items to put on my registry. Any definite yes's and not-worth-it no's that you can recommend for a home cook looking for kitchen tool upgrades? So many affiliate articles out there with paid-for suggestions and I'm trying to narrow things down.
MJ: 
I've never had caviar. Is it fishy? What kind should I start with? 
Annette: 
What do crispy fried tarantulas taste like? 
Kellie: 
Ever get back to Portland, Maine? What are your dining recommendations? 
Will: 
If a bread recipe calls for instant dry yeast, can you substitute sourdough starter? 
Instadaisyfun: 
How to prevent leftover chicken flavor so I can use cold chicken in my weekly meal prep? 
Nshadz: 
Best pho in Vietnam? 
Moncada: 
Fave food from Indonesia? 
Jensen: 
Have you ever tried the wildest travel challenge of all: Flying on Ryanair? 
Pawley:
Understand if you don't want to answer: What motivates you to stay away from old habits, relapse. 
Wild_Haggis: 
My siblings and I compete to make the best Thanksgiving side dish. I really want to win this year. What should I make?