Discover more from Andrew Zimmern's Spilled Milk
Andrew Zimmern goes in-depth each week on food, his world travels, and stories you're never going to believe.
Ask Me Anything: My Favorite Halloween Candy
This week, I also discuss sardines, smoothies — and how accurate "The Bear" is.
Hello and welcome to Friday on a Monday. Last week was so crazy with travel, shooting TV and other obligations that we're starting this week with our usual Friday post, when I get to answer your questions.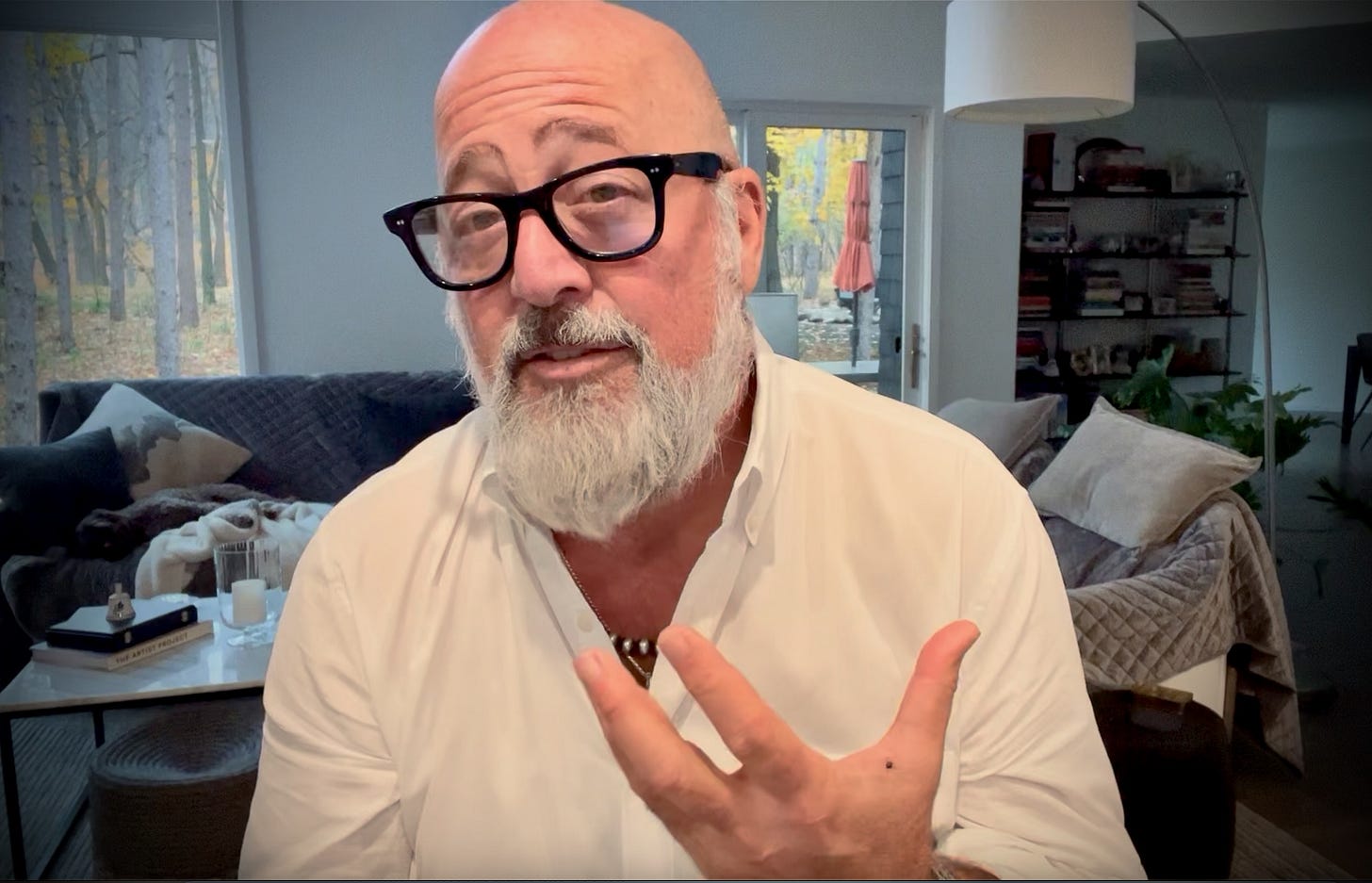 I do mean ask me anything. In previous weeks I've answered questions about restaurant service fees, how I make coffee and books I read again and again. Spilled Milk subscribers can leave questions in the comments below.
People ask how I do it all. The truth is, I don't. For a few dollars a month, you can support Spilled Milk and the team that makes it.
Links:
• D'Artagnan (for confit and much more);
• Maine Lobster Now (for sardines, etc.);
• My much-loved crab cake recipe;
• Nixta in Minneapolis.
To the questions!
This week's questions
Joe: 
Chef, I'd love to get your take on my culinary nemesis, Cassoulet.
Jennifer: 
Hi Andrew! I haven't tried cooking with sardines before. Can you please tell me the best way to cook them? Do you have a vendor you prefer?
Stephen: 
Would love to know your thoughts on the show The Bear. How true to reality is the back of house that this series focuses on?
Justin:
How can I elevate my smoothie game? I usually use banana, frozen fruit, some almond milk. 
Ty: 
 I have a friend that brought me a little over a pound and a half of New England blue crab. Do you have a crab cake recipe that you'd like to share? Or... a suggestion for this amazing ingredient?
Julie: 
It's getting to the end of garden season here in the Midwest.... I'm pulling sungolds, okra, chard, parsley and jimmy nardellos. After pickling, smothering and frying the okra, I'm now still floating in okra any suggestions? Ps I do not use okra in my gumbo....just preference....
Julie:
I was visiting Long Beach fisherman's market and picked up some live strawberry spot prawns, stone crabs, uni, blue fin tuna, black cod and whelks.....those whelks threw me for a loop.....I followed the fisherman's advice a cooked them ,,(boiled,) for 7 minutes and cleaned them, chopped them adding lemon, garlic, parsley, tarragon and evo salad.....it was rubber bands, which tells me i over cooked them. I asked my catering buddy who lives there how he prepared them and he said he'd not worked with them. Sooooo how do you prep whelks?
Mike: 
Hi Andrew. I grew up in San Antonio and have lived here in the Twin Cities for many years. I really appreciate and deeply miss good, high quality, authentic tortillas straight off the grill. Do you know a place in the Twin Cities where I might find some? What you find at a typical MN grocery store is just not the same. Thanks!
Karen: 
You said you have a $25 dehydrator? Which one do you use?
Olivia: What Halloween candy is underrated? What Halloween candy do you hate?